LASIK & Vision Correction Procedures
YOUR VISION IS PRECIOUS
At the Cornea & Laser Eye Institute in New Jersey, our world-class team specializes in advanced vision correction using leading-edge technology, exceptional patient experience, and a focus on improving your quality of life through vision. CLEI Center offers both surgical and non-surgical vision correction procedures, including Laser Eye Surgery (LASIK), cataract surgery and advanced cornea and lens based treatments to expertly handle all of your vision needs for a lifetime of optimal visual health.
NJ LASIK & Vision Correction
Though LASIK is the most well-known vision correction procedure, there are various methods our doctors may choose from, such as Evo ICL, PRK, or RLE, to best meet your unique visual demands and goals.
Why Choose CLEI for Vision Correction?
The CLEI Difference
The CLEI experience is different. We provide a first class patient experience, from your complimentary consultation to your vision correction procedure and beyond. By choosing us you will have peace of mind, knowing that your vision is in the hands of expert surgeons and doctors supported by a world-class team.
The Cornea & Laser Eye Institute has always been at the forefront of vision correction surgery and played a central role in the development and FDA approval of laser vision correction. We value innovation and utilize the most advanced technology available to perform the treatments, ensuring the highest quality care for our patients. Our experience in the field goes back to the origins of laser vision correction, where we were part of the Harvard laser laboratory, one of the first to start the field of LASIK and laser vision correction. We were also among the first clinical investigators on LASIK and among the first to adopt and develop the femtosecond laser to create all-laser LASIK, topography-guided LASIK, EVO ICL procedure and perform premium cataract surgery. We have pioneered, researched, or developed many of the procedures that surgeons around the world perform today and you can feel confident in trusting our experts with your vision.
At the Cornea & Laser Eye Institute, the difference is rooted in the experience, training, and leadership of our entire team and the time that we spend with each patient to plan the right vision correction procedure for them. We do not rely on one procedure or one technique to "treat all" and we never consider any case to be "routine". We meticulously examine the unique characteristics of each individual's vision and exam to determine the ideal procedure for them, whether it's a topography guided LASIK technique or the most appropriate intraocular lens for cataract surgery. Our approach is the reason why patients are referred to our office from around the world to treat some of the most complex refractive cases.
Most of our cornea and laser procedures are performed in-office thereby reducing stress on your surgery day by ensuring that your procedure will be performed in a familiar environment with the same experienced staff who you met at your previous visits. Our lens-based procedures are performed in a local surgical center dedicated solely to eye surgery.
When you decide to trust your vision to our team, we are committed to taking care of all your needs from beginning to end of your vision correction journey, including all medications for post-surgery care and additional refinements if needed to optimize your outcome with enhancement treatments.
Technology moves quickly and at the Cornea and Laser Eye Institute, we ensure to be on the cutting edge by embracing the most modern laser technology available. We are the first in the US to have the latest generation Ziemer LDV8 Neo femtosecond laser for this part of the procedure. This laser uses a low energy and millions of overlapping spots to create the corneal flap, resulting in extremely precise and predictable laser cuts, limiting the collateral damage to the surrounding corneal tissue and thereby causing less corneal inflammation.
Our center uses the ALCON/Wavelight EX500 laser, the latest in excimer laser technology. This laser uses a self-aiming, small spot ("flying spot") laser system, combines both eye tracking and small beam corneal shaping. The built-in eye tracker automatically follows any eye movement during the laser procedure, and uses a unique iris registration system to account for cyclotorsion (turning of the eye) when you lay down under the laser. These features allow the system to more accurately aim the laser beam and correct for any movement of the eye during the procedure. This laser also adjusts the treatment to minimize optical aberrations, with the goal of improving vision quality both during the day and at night. For select cases, we also use a completely customized approach called Topography-Guided or Contoura laser vision correction.
While technology is important, it is only as good as the doctor using it. The CLEI difference is in our expertise and complete mastery of techniques and technologies, which allows us to achieve exceptional visual outcomes for our patients.
We handle some of the most challenging vision correction cases for patients with complex corneas, such as post radial keratotomy (post RK), corneal scars, post corneal transplant, corneal ectasia, and especially keratoconus. Our CLEI Center for Keratoconus is world-renowned, having played a pivotal role in the FDA approval of Corneal Collagen Crosslinking (CXL) and the development of Corneal Tissue Addition Keratoplasty (CTAK). We are the team that other eye doctors trust to refer their complicated cases for vision correction. After gathering comprehensive data about your optical profile, your records are carefully analyzed, and a surgical plan is developed for you. In some complex cases, the solution may involve multiple procedures to best optimize your results. Our doctors will discuss with you realistic expectations, and all of the surgical and nonsurgical options to achieve the best visual outcome.
Which Vision Correction Procedure is Right for You?
Our NJ Vision Correction Services & Procedures
High-Performance Visual Needs
We have been the team doctors for the New York Jets for over 20 years, and have corrected the vision of countless professional athletes from multiple NFL, NBA, MLB, and NHL teams. Additionally, we have corrected the vision of numerous commercial airline pilots, military personnel, and first responders who needed to eliminate glasses and contact lens wear.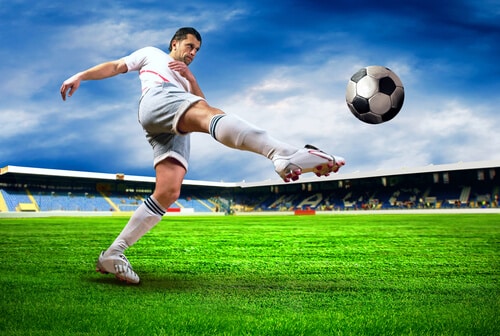 How Much Does LASIK Cost?
The cost of LASIK surgery or vision correction procedures may be more economical than the recurring costs of glasses and contact lenses over time. Use our calculator to compare vision correction costs:
Average Lifetime Cost of Wearing Glasses/Lenses
*Based on average US lifespan 79years and $100 yearly accessories
Our financial counselors will review all financing options with you during the complimentary consultation.
See What Our Patients Have To Say
How Does Our Vision Correction Process Work?
1. Consultation
During your initial complimentary consultation, we discuss your candidacy for vision correction surgery and the options that may be right for you. You will meet our expert team, who will explain the different procedures, timelines, financials, and answer any questions you may have. This can be done via video conference from the comfort of your own home, but we highly suggest visiting our office to understand the difference in experience and expertise from other centers.
Step 2: Examination
This eye examination is an in-depth evaluation of your eyes and vision, utilizing the most advanced instrumentation available. We are sure that this will be the most thorough eye exam you have ever had. This exam will provide us with all the data necessary to create a custom surgical plan for your eyes to achieve your visual goals.
Step 3: Procedure
Everyone's procedure day will look a little different depending on the surgical plan and procedure being performed. We recommend that you plan to be at our center for 2 to 3 hours on the day of surgery. We always do final measurements before your procedure (our "triple check" before surgery). We will review all of your instructions for after surgery and answer any final questions that you have. Generally, your procedure will take less than 30 minutes, and you will take a mild calming medication by mouth beforehand. After your surgery is complete, you will rest in our office, and your surgeon will examine your eyes before you return home to rest.
4. Aftercare
Aftercare for all procedures is important to ensure proper healing. Although vision is often improved immediately after your procedure, the healing process will take a few days. Our doctors will examine you the day after your procedure and approximately 1 week later. You will need to take eye drops at home for one to four weeks, depending on which procedure was performed. Though your vision will generally be good at the 1-2 week mark, it will continue to improve, typically reaching its peak performance between 1 month and 3 months after surgery.
Step 5: Longterm
Once your vision has been corrected, it is important to maintain routine care with your primary eye care provider as eye diseases, affecting your vision, can still develop throughout your life. Over time your vision will go through natural processes and changes, such as presbyopia and cataract formation. As you reach these different age-related milestones, our expert team is here to address your new visual needs throughout your lifetime.
Our Commitment to Your Vision
At the Cornea & Laser Institute, we are committed to helping you through your entire journey of vision correction. On occasion, after your initial procedure, your vision may be slightly under or over corrected. This can happen in the healing phase and frequently will resolve without any further intervention. In some cases, if this residual correction does not resolve after a few months, we will perform a laser enhancement to further improve your vision.
General Vision Correction FAQ's
LASIK Surgery
LASIK (laser in situ keratomileusis) is the most popular eye laser surgery that uses lasers to reshape the cornea and correct your vision.
At the Cornea & Laser Eye Institute in New Jersey, we perform the most advanced LASIK Laser Eye Surgery procedures to ensure the safest outcome with the best results possible. The LASIK procedure takes just one minute per eye and most patients can return to work the next day. CLEI's professional eye surgeons expertise can offer a vision correction solution for almost every case. Schedule a laser eye surgery appointment to find out how we can fix your vision.
Advanced Surface Ablation (PRK/LASEK)
PRK, an alternative laser procedure may be better suited for your eye. For patients with thin corneas or high glasses prescriptions, PRK (photorefractive keratectomy) and LASEK (or epithelial LASIK), both also known as advanced surface ablation (ASA), use the same laser technology but don't require the corneal flap made in LASIK. Since laser treatment is done on the surface of the cornea, LASEK/PRK preserves more corneal tissue. Studies that we have published show that the expected results are the same in LASIK and LASEK/PRK. At CLEI our top NJ PRK specialists have successfully restore vision to thousand of patients using PRK.
EVO ICL
The EVO ICL is a soft, thin, biocompatible lens that is safely and gently placed inside your eye to correct nearsightedness and astigmatism. Although it is often called the Implantable Contact Lens, ICL officially stands for Implantable Collamer Lens.The EVO ICL procedure was FDA-approved in the United States in March of 2022. This technology has been available for many years internationally, and over a million EVO ICL's have already been performed outside the US. Here at CLEI we are excited to offer the EVO ICL for our patients. Our expert refractive surgeons have been placing the EVO ICL with excellent results. To see if you are a candidate for the EVO ICL contact us for a complimentary consultation.
Refractive Lens Exchange
In refractive lens exchange, your natural clear lens will be removed with a similar procedure to cataract surgery. After the lens is removed, an artificial lens, called an intraocular lens (IOL) or implant, is placed within the remaining membrane (or bag) of the original natural lens. There are different styles of IOL's, many of which can correct distance, computer, and reading vision.
Candidates for refractive lens exchange are generally older than 40 years of age when one requires glasses to read, work on the computer, and possibly for distance as well. In some cases, patients have a prescription that is not ideally treated with blended vision LASIK. This procedure is performed one eye and a time in an ambulatory surgery center. Surgery on the second eye is usually performed two weeks after the first eye is complete. The amount of time it takes to see an improvement in vision varies. Most patients see better and can return to work within a few days.