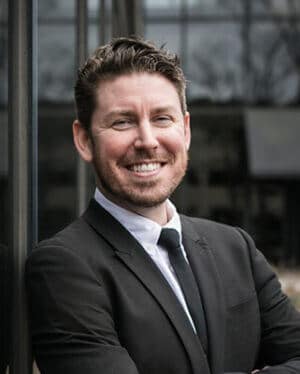 Dr. John D. Gelles, is the director of the specialty contact lens division of the Cornea and Laser Eye Institute, P.A. in Teaneck, NJ. He is a Specialty Contact Lens provider and PROSE Clinical Fellow.
Dr. Gelles is a world renowned expert in specialty contact lens design, fitting, and management. Patients travel to our institute from all over the world for treatment due to his excellence in and dedication to the field of specialty contact lenses.
He graduated from University of Oregon and received his optometry degree from the prestigious Pennsylvania College of Optometry. He is a clinical assistant professor at Rutgers New Jersey Medical School and an adjunct clinical professor at State University of New York College of Optometry, Illinois College of Optometry and New England College of Optometry.
He is a board member of the Contact Lens Society of America, an executive board member of the International Keratoconus Academy, and an advisory board member for the Gas Permeable Lens Institute. He serves as the education chair of several of the aforementioned societies and academies. He is invited regularly to lecture nationally and internationally on specialty contact lenses and keratoconus. He is a frequent author in several medical journals and professional publications. As part of his academic positions he teaches optometry students and ophthalmology residents about specialty contact lenses and their role in visual rehabilitation and therapeutic treatment of ocular disease.
Optometrist in New Jersey
His expertise in this sub-specialty has allowed him to become a fellow of multiple esteemed contact lens academies and societies. He is a fellow of the Contact Lens Society of America, the Scleral Lens Society, the British Contact Lens Association, and the International Academy of Orthokeratology and Myopia Control. These distinctions are held by only a few distinguished doctors worldwide.
His clinical work is dedicated exclusively to specialty contact lenses and management for keratoconus and other corneal disease, ocular surface disease, myopia and post-surgical corneal conditions. He is an investigator for multiple keratoconus, corneal and ocular surface disease, and specialty contact lens related clinical trials at CLEI. He is a consultant for multiple technology and ophthalmic companies related to corneal disease, ocular surface disease and specialty contact lenses and has been an integral part of developing new and novel treatments, instruments and lens designs. He has been bestowed multiple awards and has been recognized as a Top Doctor nominee with the National Keratoconus Foundation every year since the founding of the award in 2017.
Dr. Gelles is the first and only BostonSight PROSE clinical fellow and PROSE provider in the state of New Jersey. PROSE (Prosthetic Replacement Of The Ocular Surface Ecosystem) is a custom medical treatment that saves sight in patients with ocular surface disease using custom designed and fabricated prosthetic devices to restore visual function and ocular surface tissue. He is the first and only EyePrintPro provider in the state of New Jersey and was the first to utilize the technology in the northeastern United States. Additionally he is the first and only practitioner in the state of New Jersey to create higher order aberration correcting scleral lenses and was one of the first in the country to have access to the technology. The technology available to Dr. Gelles is unrivaled as companies seek his expertise to aid in development of new contact lens technologies. He is constantly innovating and investigating new ways to improve the treatments available to aid patients and to aid in the education of his colleagues.
Dr. Gelles has extensive experience with specialty and custom contact lenses for highly specific indications. He creates custom contact lenses unique to you and your needs. His subspecialty expertise in specialty and custom contact lenses include: custom scleral lenses, PROSE devices, custom hybrid lenses, custom piggyback lens systems, custom corneal gas permeable (GP) lenses, custom rigid contact lenses, custom RGP lenses, soft contact lenses and custom soft contact lenses for vision improvement in keratoconus and other irregular corneas such ectasia, corneal transplants, keratoglobus, corneas after undergoing intracorneal ring segment (Intacs, Keraring, MyoRing, Ferrara Ring) implantation, and scars after trauma or infection. As director of the specialty contact lens division of the CLEI Center for Keratoconus, he has the most extensive experience with designing custom contact lenses for patients with keratoconus in the nation.
As a PROSE clinical fellow, he frequently utilizes PROSE treatments for patients with severe forms of ocular surface disease. His expertise in therapeutic specialty and custom contact lenses extend to PROSE devices, custom therapeutic scleral lenses and therapeutic soft lenses for severe dry eye disease and ocular surface disease such as sequelae of Sjogren's syndrome, rheumatoid arthritis, chronic graft versus host disease (GVHD), immune responses such as toxic epithelial necrolysis (TENS) and Stevens Johnson Syndrome (SJS), both ocular cicatricial pemphigoid (OCP) and mucous membrane pemphigoid (MMP), chemical or thermal burn injuries, loss of corneal sensation as neurotrophic keratitis and loss of lid and blink functions from surgery, trauma or stroke.
For those with normal corneas and vision correction needs, his expertise extends to specialty, custom and standard soft contact lenses for those with complex prescriptions, those seeking to improve reading vision with multifocal or bifocal contact lens or previous difficulty with contact lens wear. As a fellow of the International Academy of Orthokeratology and Myopia Control, he is an expert in orthokeratology (ortho-k, CRT, VST) lenses for overnight, glasses and contact lens free, vision improvement, and myopia control as well as MiSight and custom soft lenses to manage myopia. Additionally he is an expert in custom colored contact lenses (both cosmetic and theatrical) and prosthetic contact lenses for cosmetic and vision enhancement.
Awards & Recognition