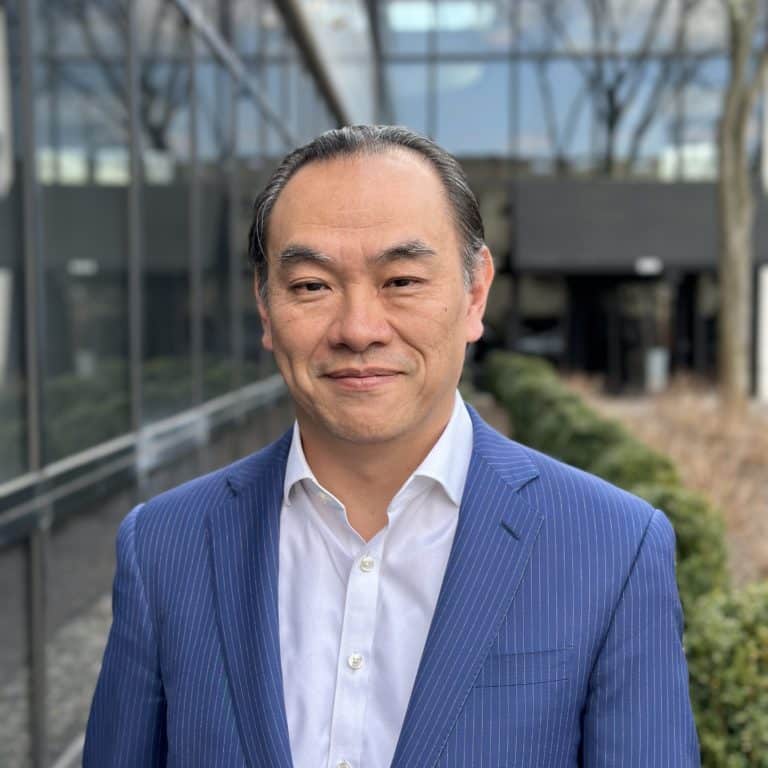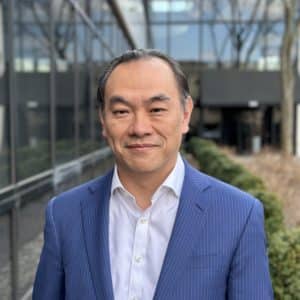 Dr. Chu received his Bachelor's degree from Bowdoin College. He is a graduate of New York University School of Medicine and completed his ophthalmology residency at New York Medical College. Then he completed a fellowship in Ocular Inflammatory Disease and Uveitis at the Massachusetts Eye and Ear Infirmary of Harvard Medical School.
Currently, he is an Assistant Professor at the Department of Ophthalmology at the UMDNJ – New Jersey Medical School. Dr. Chu specializes in corneal diseases and surgery and is nationally recognized for his expertise in inflammatory and immunologic conditions. His research interests include corneal wound healing, surgical and non-surgical therapies of various ocular inflammatory diseases, and novel techniques of corneal imaging.
Ophthalmologist in New Jersey
At the Cornea and Laser Eye Institute, Dr. Chu cares for patients with cornea problems and difficult to treat ocular conditions, including uveitis, scleritis, and ocular pemphigoid. He has extensive experience with the use of chemotherapeutic agents in the management of ocular inflammatory diseases. In addition, he has a special interest in new surgical procedures such as amniotic membrane transplantation and state-of-the-art corneal transplantation procedures including Intralase enabled laser corneal therapeutic and corneal transplant procedures (IEK), DSAEK, and anterior partial thickness corneal transplantation techniques.
Dr. Chu is also involved in a number of clinical research studies designed to evaluate the safety and efficacy of new drugs and techniques in the treatment of corneal and ocular inflammatory disorders. He is an associate team ophthalmologist for the NY Jets.
BIBLIOGRAPHY
ARTICLES
Brady ST, Sugimori M, Leopold PL, Lin JW, Chu DS, Llinás R. "Activity-dependent inhibition of neurotransmitter release by brefeldin A." Biological Bulletin 1993; 185:299.
Llinás R, Sugimori M, Chu D, Morita M, Blasi J, Herreros J, Jahn R, Marsal J. "Transmission at the squid giant synapse was blocked by tetanus toxin by affecting synaptobrevin, a vesicle-bound protein." Journal of Physiology 1994; 477(Pt 1):129-133.
Chu DS, Zaidman GW, Meisler D, Lowder C, Jacobs D, Rapuano C, Green GJ. "HIV positive patients with intracorneal precipitates between Descemet's membrane and endothelium." Ophthalmology 2001 Oct;108(10):1853-7.
Papaliodis GN, Chu, Foster CS. Treatment of ocular inflammatory disorders with daclizumab. Ophthalmology 2001; 108(10): 1853-7.
Foster CS, Tufail F, Waheed NK, Chu D, Miserocchi E, Baltatzis S, Vredeveld CM. Efficacy of etanercept in preventing relapse of uveitis controlled by methotrexate. Archive of Ophthalmology 2003; 121(4):437-40.
Wladis E, Kapila R, Chu D. Idiopathic CD4+ lymphocytopenia and Sjogren's syndrome. Archives of Ophthalmology 2005; 123(7): 1012.
Patel S, Chi D, Ayres B, Hersh P. Corneal edema and penetrating keratoplasty after anterior chamber phakic intraocular lens implantation. Journal of Cataract and Refractive surgery 2005; 31:2212-2215.
Rajaraman RT, Kimura Y, Li S, Haines K, Chu DS. Retrospective case review of pediatric patients with uveitis treated with infliximab, Ophthalmology 2006; 113(2):308-314.
Fusarium Keratitis Investigation Team (Chu DS, Investigator). Multistate outbreak of fusarium keratitis associated with use of a contact lens solution. Journal of the American Medical Association 2006; 296(8):953-963.
Dyavauah M, Ramani R, Chu DS, Ritterband DC, Shah MK, Samsonoff WA, Chaturvedi S, Chaturvedi V. Molecular characterization, biofilm analysis and experimental biofouling study of fusariumisolates from recent cases of fungal keratitis in New York State. BMC Ophthalmology 2007; 7:1.
Bhagat N, N, Nissirios N, Potdevin L, Chung J, Lama P, Zarbin M, Fechtner R, Guo S, Chu D, Langer P. Complications in resident-performed phacoemulsification cataract surgery at New Jersey Medical School. British Journal of Ophthalmology 2007; 91(10):1315-1317. Epub 2007.
Gorscak J, Ayres BD, Bhagat N, Hammersmith K, Rapuano C, Cohen E, Burday M, Mirain N, Jungkind D, Chu DS. An Outbreak of Fusarium Keratitis Associated with Contract Lens Use in Northeastern United States. Cornea 2007; Dec. 26(10):1187-1194.
Tannen BL, Ghesani NV, Frohman L, Eichler JD, Maldjian PD, Chu DS. Use of whole-body FDG PET-CT to aid in the diagnosis of occult sacoidosis. Ocular Immunology and Inflammation 2008; Jan-Feb; 16(1):25-7.
Jachens AJ, Chu, DS. Retrospective review of methotrexate therapy in the treatment of chronic, Noninfectious, nonnecrotizing scleritis. American Journal of Ophthalmology 2008; March; 145(3):487-492.
Johnson k, Levin F, Chu DS. Persistent corneal epithelial defect associated with Erlotinib treatment. Cornea 2009 July; 28(6):706-707.
Mostafavi D, Chu DS. Two Cases of Keratoconus Associated With Spontaneous Corneal Perforation. Cornea 2010 july; 29(7):825-827.
Chu D, Mostafavi D. Descemet's Membrane Detachment Caused by the Improper Injection of Sodium Hyaluronate. Ophthalmic Surgery, Lasers & Imaging 2010 February; 41 el-3.
Johnson K, Chu DS. Evaluation of Subtenon Triamcinolone Injections in the Treatment of Scleritis. American Journal of Ophthalmology 2010 January; 149(1):77-81.
Hersh P, Xu Y, Chu DS. Wavefront Analysis and Scheimp Flug Imagery of Anterior Lenticonus. Journal of Cataract and Refractive Surgery 2010 May; 36(5):850-853.
Belliappa S, Hade J, Kim S, Ayres B, Chu DS. Surgical Outcomes in Cases of Contact Lens-Related Fusarium Keratitis. Eye and Contact Lens 2010 July; 36(4):190-194.
ABSTRACTS
Chu DS, Razzaque MS, Ahmed AR, Foster CS. "Localization of collagen IV, SPARC and tenascin in conjunctiva in ocular cicatricial pemphegoid" Invest Ophthalmol Vis Sci (Suppl) 2001; 42(4):S467.
Razzaque MS, Chu DS, Foster CS, Ahmed AR. "Conjunctival expression of collagens and collagen-binding heat shock protein 47 in ocular cicatricial pemphegoid." Invest Ophthalmol Vis Sci (Suppl) 2001; 42(4):S521.