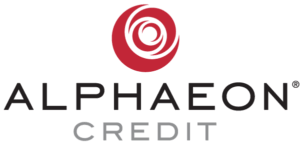 With the ALPHAEON CREDIT card, you'll find a wide array of monthly payment options to help you reach your individual goals.
The ALPHAEON CREDIT card allows you to move forward today without delay. Plus, with special financing options not available with other credit cards, you may find the ALPHAEON CREDIT card is the better way to pay.
With ALPHAEON CREDIT, our office offers 0% interest for balances paid within 24 months! We also offer various payment plan options in addition to 0% interest.
For more details and to apply:
CareCredit healthcare credit card for better vision
We offer limited financing for certain procedures through Care Credit.

There is an easier way to pay for your vision care including LASIK. We're pleased to accept the CareCredit credit card, North America's leading patient healthcare financing program. CareCredit lets you begin your procedure immediately — then pay for it over time with monthly payments that fit easily into your monthly budget. Whether you're considering LASIK, need cataract surgery, or it's simply time for new glasses or contacts, CareCredit can help you see clearer, sooner.
Your healthcare credit card
CareCredit is the credit card exclusively designed for healthcare services. CareCredit offers special financing on purchase of $200 or more* for healthcare procedures not commonly covered by insurance, including LASIK and Premium-IOLs. Why put off improving your vision tomorrow, when you can see clearer today?
*Subject to credit approval. Minimum monthly payments required. Visit www.carecredit.com for details.
---
How to Proceed with Evaluation and Treatment
Step 1: Complimentary Evaluation
During this visit, we will perform testing to determine if you are a good candidate and start to determine which procedure is best for you. We will also discuss the advantages and disadvantages of surgery in your individual case. You will see one of our doctors to review the findings with you. Patients are requested to bring along their current and old glasses, contact lenses, and prescriptions.
Step 2: LASIK Measurements & Examination
If you are a candidate, the next step is to complete your full examination and measurements. If you have a busy schedule, we try to reserve time so you can complete this on the day of your complimentary evaluation, or we can schedule a day at your convenience. During this visit, extensive optical testing and a complete examination are performed. This includes a battery of specialized measurements, computerized mapping of your cornea, corneal biomechanical analyis, and wavefront testing. The pre-operative evaluation typically lasts two to three hours. Since your eyes will be dilated with drops which may make your vision blurry, please make necessary arrangements for transportation.
After LASIK measurements and examination, your procedure can be scheduled. We always reserve time during the week of your measurements or the week after so you can have your treatment done at your convenience. Remembe, if you wear soft contact lenses, you will need to discontinue them at least one week before your procedure. For hard contact lenses, discontinue them at least two weeks before your procedure.
Registration Forms
To help speed you through your visit to CLEI, please feel free to complete the following registration forms and email them to us or bring them with you to your appointment.
CLEI Patient Registration Form
CLEI Patient Questionnaire
CLEI Health Information Practices
Acknowledgement of Health Information Practices
Directions
Before the Procedure
You should allow approximately three hours on the day of your treatment and arrange for someone to drive you home. Please follow any directions which we have given you regarding your preoperative care. Remember to leave your contact lenses out as discussed above.
The Day of Your Treatment
Please do not wear eye or face makeup on the day of the procedure.When you arrive at CLEI, drops will be placed in your eye. All LASIK and PRK/LASEK procedures are performed using topical numbing drops.
After Treatment
After your procedure, a clear protective shield or goggles (for LASIK) or contact lens bandage (for LASEK/PRK) will be placed over the operative eye. LASIK patients are generally quite comfortable but may have a dry eye or scratchy sensation for several hours. There may be some discomfort for the first 24 to 72 hours after LASEK/PRK. You will be given medications and drops to minimize any discomfort. Most patients can return to work within a day or two depending on their occupation. We will see you for followup exams the day after your procedure (generally, a short visit) and 1 month later (a longer visit during which a number of examinations are done). Some patients may require additional visits. Please remember that these visits and the post-operative medications are very important to the long-term success of your treatment. Restrictions after treatment include (1) no eye makeup for 3 days, (2) no swimming for 2 weeks, and (3) no eye rubbing for 2 weeks. We also suggest using sports goggles for contact or ball sports for 1 month after the procedure.