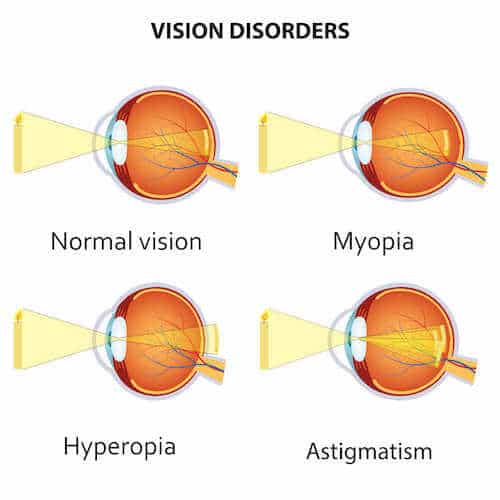 "Myopia management" is the term used for various long term therapies shown to slow the progression of myopia in children and young adults. Multiple studies have indicated that these treatments successfully slow down the progression of nearsightedness.
At the CLEI Center for Orthokeratology and Myopia Control, Dr. John D. Gelles utilizes several different customized methods to slow the progression of myopia and these strategies are customized for every patient based on their unique needs. Patients are carefully monitored every 3 to 6 months to assess the efficacy of the chosen treatment modality and modified if necessary. Dr. Gelles is an fellow of the International Academy of Orthokeratology and Myopia Control, one of 4 doctors in the state of New Jersey to earn this distinct honor based on experience and expertise.
Myopia management will keep the level of myopia at a much lower level. Once the child reaches 18-20 year old, the lower amount of myopia makes them better candidates for vision correction procedures, as vision correction procedures such as LASIK are easier to perform and have better outcomes when the level of myopia is low. Our doctors are among the nation's foremost experts in vision correction procedures and were instrumental in the development of procedures such as LASIK.
Myopia
In healthy eyes, blurry vision is the result of a misaligned focus of light in the eye. This is referred to as a refractive error. This can result in myopia (nearsightedness), hyperopia (farsightedness), and astigmatism. Myopia is when the eye is longer than it should be, causing far away things to be blurry. 42% of children age 5 to 19 have myopia [Theophanous 2018].
Blurred vision from myopia can be corrected with spectacles, traditional soft contact lenses, specialty contact lenses, orthokeratology or refractive surgery (once over the ages of 18-20) for improved vision. Though the symptom of blurry vision can easily be corrected in myopia, only a few treatments have been proven to slow the rate of myopia progression.
Treatments Options for Myopia Management
MiSight 1 day soft contact lenses:
These are the first and only FDA approved contact lenses indicated to slow the progression of myopia. They are single use, daily disposable, and have been available globally since 2009 with a seven year study backing its efficacy.
Orthokeratology:
There is a large body of research showing the use of orthokeratology can reduce myopia in developing youth; in Europe this treatment already carries an approval for slowing myopia progression. Orthokeratology utilizes a specialized contact lens, referred to as a ortho-k retainer, which gently reshapes the cornea. The retainer is applied prior to bedtime and worn overnight. In the morning the retainer is removed and vision is improved. This can be used for non surgical vision correction in patients of all ages, continue reading below.
Custom soft or hybrid multifocal contact lenses:
These lenses are used when MiSight lenses are unable to account for the entire prescription of a patient.