Contact Lenses & Glasses Free Vision Correction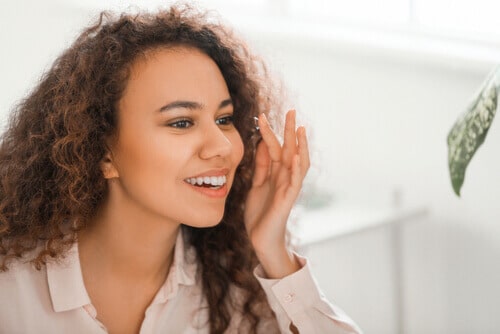 Individuals seeking glasses free vision correction should consider all of the following options: contact lenses, orthokeratology and vision correction procedures.
Over 96% of individuals with refractive errors choose to wear contact lenses for the purpose of glasses free vision improvement. Even with contact lens wear, many still wear glasses at home. Additionally, contact lenses, though great at correcting vision, still require daily maintenance as well as daily application and removal.
For those who are looking to eliminate the use of any vision correcting aids, such as glasses or contact lenses, they should consider a vision correction procedure. Additionally if you have discontinued contact lens and returned to glasses you may still achieve successful glasses and contact lens free vision with a vision correction procedure.
At the Cornea and Laser Eye Institute, our philosophy, for those with normal corneas, is to provide glasses free vision correction for life. We offer every type of contact lens and every vision correction procedure. Our doctors are among the nation's foremost experts in vision correction procedures and were instrumental in the development of procedures such as LASIK. Dr. John D. Gelles is renown for his expertise in contact lenses. Whichever glasses free correction you choose, you are working with an expert in the field.
Understanding Vision and Refractive Errors
Blurry vision is the result of a misaligned focus of the eye, referred to as a refractive error. This can present as nearsighted, farsighted, or astigmatism. For those with normal eyes, this refractive error can be adequately corrected with spectacles, traditional soft contact lenses, specialty contact lenses, orthokeratology, or refractive surgery. For those who choose contact lens options, there are a variety of contact lenses to improve vision for the following refractive errors:
Nearsightedness: Myopia with or without astigmatism
Farsightedness: Hyperopia with or without astigmatism
Age-related farsightedness: Presbyopia (difficulty reading)
Disparity between eyes: Anisometropia
No intraocular lens: Aphakia
Contact Lenses and Reading Glasses
Everyone at some point in their life will require reading glasses. For those looking to reduce or even eliminate dependency of reading glasses there are a variety of contact lens options. These may be referred to as multifocal contact lenses, progressive contact lenses, monovision contact lenses, extended depth of focus contact lenses or bifocal contact lenses. Each technology has its place but the most important thing to know is there are contact lens options to reduce or even eliminate the need for reading glasses.
Contact Lens Options